Robin Poort
Designer & Frontend Developer
About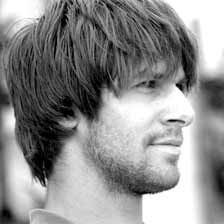 Hilversum, NL
25-02-1986
Robin Poort is a frontend web developer who is specialised in 'mobile first' and 'responsive design'. Robin is always working on projects with the end-user in mind. He is trying to leave no one behind and is making sure the message comes through.
Once starting his career as a designer, Robin is currently focused on frontend development. Having a designer past is of great help in translating design into code.
In 2013 Robin decided to start working as a consultant. This way he could work in larger multidisciplinary teams and on larger projects.
Because of his specific knowledge Robin is of great value to other professionals on a daily basis. Working with others is what Robin enjoys, he is a real team player, which has made him more knowledgeable in other fields as well.
Twitter
,
LinkedIn
,
GitHub
,
Experience
Frontend Developer
Perfect Web Team
November 2014 - present
Perfect Web Team is an enthusiastic team of Joomla professionals. Continuously working with new technologies to create the perfect website for the customer.
Highlights

Lead frontend developer for funx.nl
Website:
perfectwebteam.nl
Designer & Frontend Developer
Timble
July 2013 - present
Timble provides enterprise level development services centred around web applications, focusing on high performance, multi-site, multi-lingual installations. Timble also specialises in technology consultancy, advising start-ups and large corporations.
Highlights

Lead designer of the Open Government Platform of the Belgian Police.
Website:
timble.net
Designer & Frontend Developer
Joomlatools
July 2013 - present

Joomlatools is lead by Joomla co-founder Johan Janssens. Combined with the rest of the team, we arguably have the most experienced team of Joomla experts anywhere.
Website:
joomlatools.com
Co-founder, designer & frontend developer
ThemePartner
2010 - 2013
ThemePartner was the first Dutch Joomla template provider. The focus for our templates were ease-of-use and customizability. Extending the templates was another very important focus.
Both the ThemePartner.com website and the products were faster than 99% of other websites on the internet. ThemePartner also had a support satisfaction rate of 99%.
Co-founder, designer & frontend developer
Tweepixels
2007 - present
Tweepixels is a web development company designing and developing websites for medium-sized companies.
Websites are all being built with the end-user in mind. Resulting in easy to use and very adapting websites.
By using the latest technologies on top of a solid base, all of these websites last many years.
Website:
tweepixels.nl
Education
Bachelor Graphic Design
Hogeschool voor de Kunsten Utrecht, The Netherlands
2007 - 2008
Graphic Design
Typography
Painting
Bachelor Graphic Design
Grafisch Lyceum Utrecht, The Netherlands
2004 - 2007
Graphic Design
Marketing
History of Arts
Illustration
Languages
English
Full professional proficiency
Awards
Best website
by ThinkQuest in 2004, 2005, 2006, 2007, 2008
Student web design competition
Training report of the year
by Grafisch Lyceum Utrecht in 2007
2nd place of 4 schools in the Netherlands
Skills
Web Design
Accessibility
Usability
User Experience
Design
Photoshop
Illustrator
InDesign