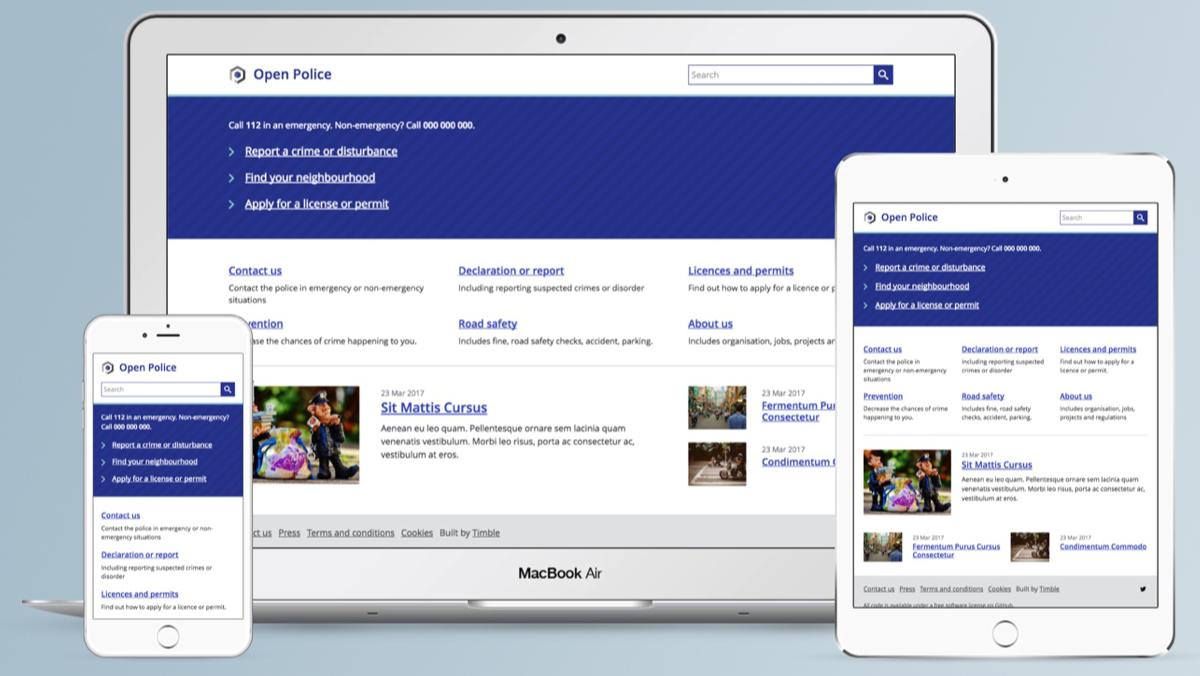 Today we are releasing Open Police 3.0, 3.5 years after releasing 2.0. During this period we've made significant advances.
Open Police is an open source web publishing platform for police forces. It makes creating an open, modern, affordable, website to better connect with citizens very easy.
New look and feel
Open Police 3.0 comes with a complete new look and feel. This is not just a small iteration, but a major revision that significantly improves usability.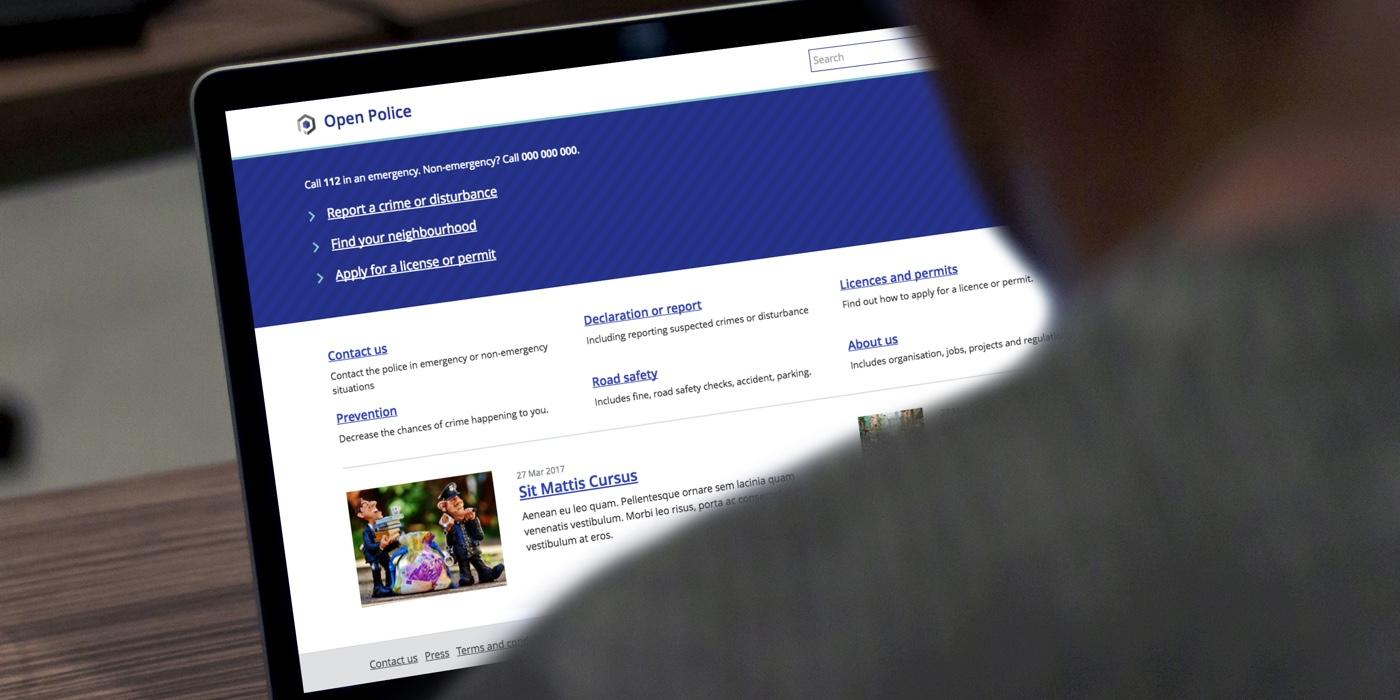 Design starts with identifying user needs. If you don't know what the user needs are, you won't build the right thing. We did research, analysed data, talked to users. We didn't made assumptions. We've had empathy for our users, but make no mistake, that what they ask for isn't always what they need.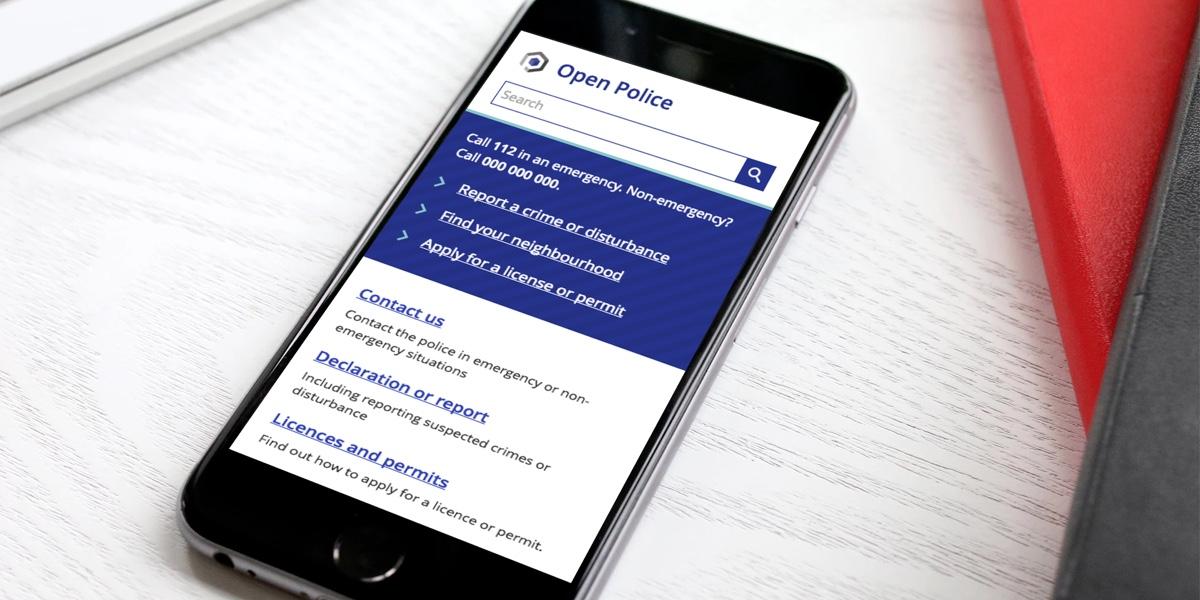 Oh, in case you wonder, GOV.UK and their Government Digital Service team was a huge inspiration while working on the new design. Without any doubt they lead the digital transformation of government.
Why open matters
The Open Police platform is built on a purely free and open source software stack.
A common misconception of open source is that it is just a license for using software. For individuals and organizations involved with open source projects, it is a philosophy of transparency, participation and collaboration.
We believe this is the only way to transform government digital services. Remove proprietary lock-in, meet users' needs through code reuse, allow greater citizen participation and create a large ecosystem that spans the government as a whole.
Download, install and get involved
Being open source means that our code is publicly available and free for you to use, study, change and share. There is no license fee. There is no vendor lock-in.
You found a bug? Have a great idea? Go to our issue tracker and create a new issue, then start working on it. Or consider working on an existing issue.
Need help?
We can help you adapting and implementing what is already there, developing new features or hosting your police website.