Open Police
An open source web publishing platform for police forces.
Used by the Belgian local & federal police.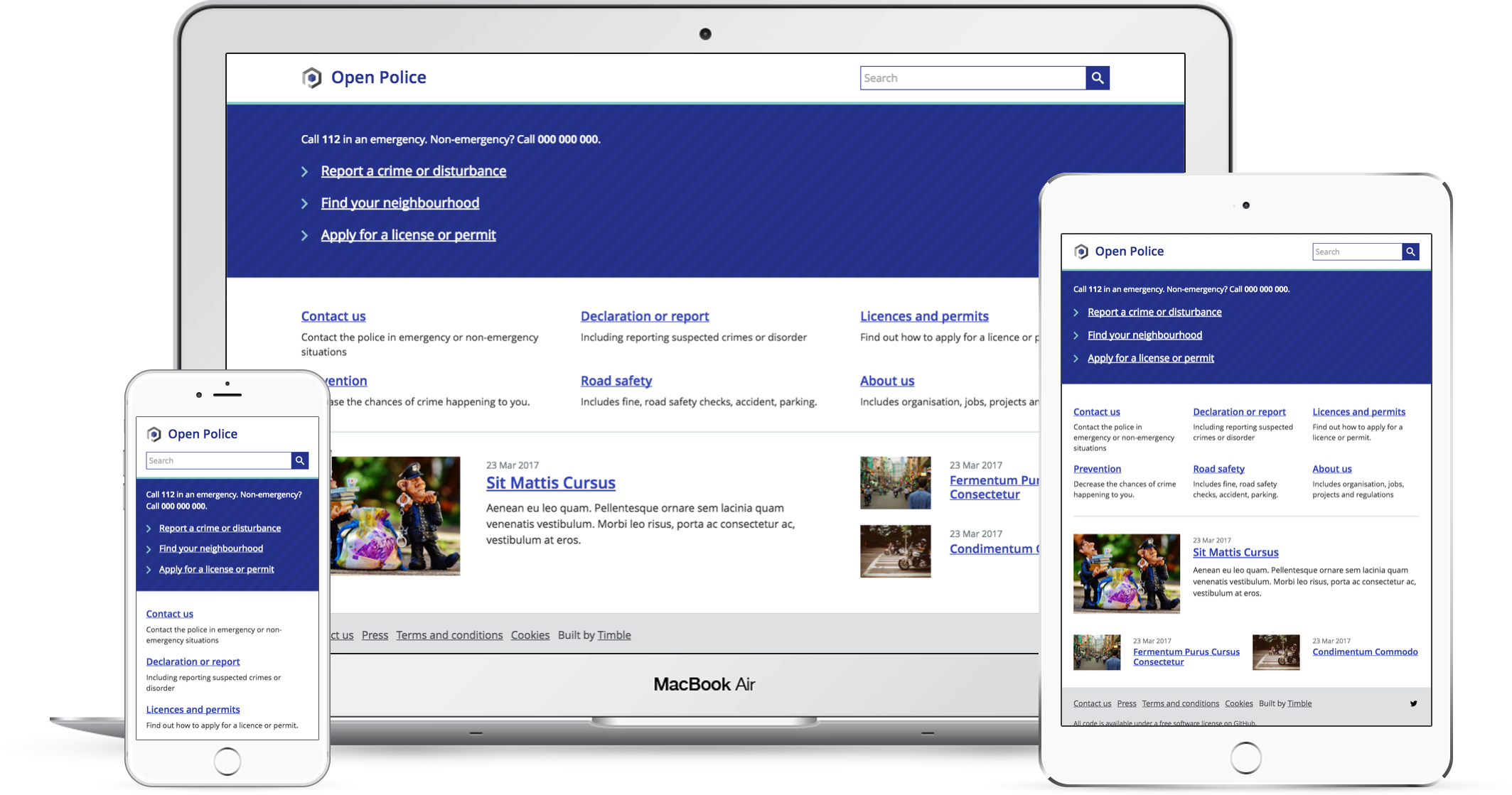 Open source web publishing platform
Open Police is an open source web publishing platform for police forces. It makes creating an open, modern, affordable, website to better connect with citizens very easy.
Features
No license fee, released under the AGPLv3 free software license
Mobile-First responsive design
Optimized for performance and security
Download and install it for free
Being open source means that our code is publicly available and free for you to use, study, change and share. There is no license fee. There is no vendor lock-in.
For government it is important to choose a solution that lasts while technology rapidly evolves. We maintain the software like a constant gardener, quietly doing the right things over time.
You can shape it to your own preferences and needs. These changes will not only be beneficial to you but also to others.
Why open matters
The Open Police platform is built on a purely free and open source software stack.
A common misconception of open source is that it is just a license for using software. For individuals and organizations involved with open source projects, it is a philosophy of transparency, participation and collaboration.
We believe this is the only way to transform government digital services. Remove proprietary lock-in, meet users' needs through code reuse, allow greater citizen participation and create a large ecosystem that spans the government as a whole.
Get involved
Joining our community and contributing code is a great way to meet other talented developers, make your work more visible and develop your skills further while having a bit of fun in the process.
You found a bug? Have a great idea? Go to our issue tracker and create a new issue, then start working on it. Or consider working on an existing issue.
Need help?
We can help you adapting and implementing what is already there, developing new features or hosting your police website.
Used by
Version 2 is being used by the Belgian local and federal police.
A few live websites (in Dutch or French):
All features
Front-end
Back-end
Infrastructure
Architecture